Filter by Category
Business
Crypto-Assets, Bitcoin, and Blockchain: Speculative Bubble or Radical Transformation of the Business and Financial World — or Both?
with Rich Spillenkothen

Mar 23, 2018 at 1 pm

, runs for 10 weeks
This class offers an introduction to bitcoin, digital currencies, and blockchain. We will cover (at a high and nontechnical level) basic concepts, objectives & systems; economic & financial implications and policy issues; potential societal benefits; and where these innovations may be taking us — accepting that no one really knows for sure at this point. This class is aimed at interested laymen and generalists; we won't delve into details of computer technology, algorithms, or cryptology.
Note: This class will meet every other Friday, on March 23, April 6, April 20, May 4, and May 18.
Rich Spillenkothen had a 30-year career at the Board of Governors of the Federal Reserve System in Washington, DC, and served as Director of the Federal Reserve Board's Division of Banking Supervision and Regulation from 1991 to 2006. In this capacity, Rich regularly attended meetings of, and reported to, the Federal Reserve Board, and was the senior Board staff official with responsibility for the Fed's banking supervision and regulation policy. He worked closely with the 12 Federal Reserve Banks, and also coordinated financial institution supervisory policy with other federal, state and foreign central banks and banking authorities, as well as with the primary international supervisory coordinating bodies. Rich served on the Basel Committee on Banking Supervision (a global body of central bankers and bank supervisors in Basel Switzerland) from 1992 to 2006, and he was the Chairman of the Board of the Association of Supervisors of Banks of the Americas, the international coordinating body of bank supervisors in the Western Hemisphere, from 2003 to 2006. Rich has an AB degree (with concentration in government and economics) from Harvard University and a masters of business administration (MBA) degree (concentration in finance) from the University of Chicago.
Full Course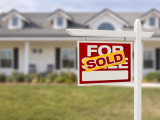 Rappahannock Real Estate: Gold Mine or Fool's Gold?
with Beroza/ Paull

Mar 22, 2018 at 3 pm

, runs for 4 weeks
Your home is probably your largest single investment. This is your chance to learn the secrets of the Rappahannock Real Estate market from two of the top-producing agents in Rappahannock. This class will cover a range of topics including local market trends, how to best market your property, what is involved in a real estate transaction, and more. There will be ample time built in for questions.
After a successful career in internet marketing, Adam Beroza returned to his home town and joined Cheri Woodard Realty as Vice President of Sales and Marketing. With a degree from the McIntire School of Commerce at UVA, Adam finds himself trying to find empirical reasons to explain the local real estate market. Since he joined Cheri Woodard Realty, Adam has consistently been one of the top selling agents in Rappahannock County.
As a transplant from the "city," Tanya Paull has first-hand experience with the joys and compromises of deciding to move to a rural area. Since receiving her license in 2014, Tanya has become one of the top real estate agents in Rappahannock County and works with both buyers and sellers.