Filter by Category
Personal Finance
A Roadmap to Estate Planning
with Katherine Charapich

Apr 5, 2018 at 10:30 am

, runs for 3 weeks
Legal issues often seem so complicated or confusing that we neglect dealing with them. Questions arise surrounding the key estate planning documents known as wills, trusts, powers of attorney, or advanced medical directives. The questions range from the basic to the more complex: What is a revocable trust? What if I don't have a will in place when I die? Can I keep assets in my bloodline? Do I have to leave assets to my children? Do I need a power of attorney if I have made my adult-child joint owner with rights of survivorship on my bank account? Attorney Katherine Charapich's classes will address these questions and more, and will aid in understanding estate planning documents that can help provide protection for persons as well as their financial investments. Ms. Charapich will discuss protecting individuals' interests and well-being should they become incapacitated and protecting assets for their care. She will also address ways to ease the transfer of remaining assets to beneficiaries.
Katherine Charapich, a lawyer with the Estate Law Center based in Culpeper, Virginia, focuses on estate planning, elder law matters, and business formation and contracts. Ms. Charapich obtained her Juris Doctor from Liberty University School of Law, where she also served as Editor-in-Chief of the Liberty Legal Journal. She earned a reputation for excellence in client service during her 20 years of prior business experience in the Commonwealth of Virginia that she continues to build upon in her practice today. For more information, please visit EstateLawCenter.com.
Will run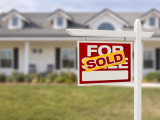 Rappahannock Real Estate: Gold Mine or Fool's Gold?
with Beroza/ Paull

Mar 22, 2018 at 3 pm

, runs for 4 weeks
Your home is probably your largest single investment. This is your chance to learn the secrets of the Rappahannock Real Estate market from two of the top-producing agents in Rappahannock. This class will cover a range of topics including local market trends, how to best market your property, what is involved in a real estate transaction, and more. There will be ample time built in for questions.
After a successful career in internet marketing, Adam Beroza returned to his home town and joined Cheri Woodard Realty as Vice President of Sales and Marketing. With a degree from the McIntire School of Commerce at UVA, Adam finds himself trying to find empirical reasons to explain the local real estate market. Since he joined Cheri Woodard Realty, Adam has consistently been one of the top selling agents in Rappahannock County.
As a transplant from the "city," Tanya Paull has first-hand experience with the joys and compromises of deciding to move to a rural area. Since receiving her license in 2014, Tanya has become one of the top real estate agents in Rappahannock County and works with both buyers and sellers.
Real Estate: A Tricky Business
with Lee Simon

Apr 11, 2018 at 7:30 pm

, runs for 2 weeks
Learn how to avoid mistakes, traps, and pitfalls that often go with buying or selling a house. The two sessions will address issues and processes for buying a house and then for selling a house.
Lee Simon was a real estate broker for 20 years in California. He has seen it all. His experience as a high school teacher serves him in sharing his expertise for the benefit of others