Filter by Category
Recreation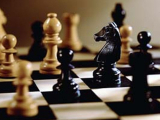 Chess: The Basics and Beyond
with Tac Tacelosky

Sep 24, 2018 at 6 pm

, runs for 4 weeks
Have you ever watched people playing chess and thought "I'd like to be able to play"? Or maybe you know the rules and how the pieces move but aren't sure what to do next? This class is for you. You'll learn (or review) the rules, then move to how to coordinate the pieces, with a smattering of tactics, strategy and opening theory. By the end of the class, you'll be able to confidently sit across the board and say "Let's play!"
Note: While participants may bring any chess set, a tournament chess set is recommended: $17 on Amazon (green roll-up vinyl chessboard).
Tac Tacelosky co-hosts a Monday Night Chess Meetup in Dupont Circle, where he lives during the week. He's been enjoying chess for more than 4 decades.
Will run
Knit a Hat
with Rebecca Abecassis

Oct 12, 2018 at 3 pm

, runs for 3 weeks
Each participant will learn the knit and purl stitches, how to cast on, and how to bind off. The instructor will provide needles and yarn that participants can take home and practice the stitches. Students will learn how to knit a hat on circular needles and how to use double point needles as well as how to read a pattern.
Note: Participants will pay a materials fee for needles and yarn. The cost will vary depending on the yarn chosen and the class project which will be chosen by the group.
Rebecca Abecassis grew up in the area and has owned the Knit Wit Yarn Shop in Sperryville for 10 years. She learned to knit Icelandic sweaters in 1988 while living in Iceland and has enjoyed knitting ever since.

Will run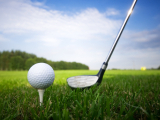 Learn to Play Golf
with Miller/ Schiffman

Sep 24, 2018 at 10:30 am

, runs for 6 weeks
This class is for beginners and those who haven't played golf for a long time and would like to take it up again. Classes will include basic instruction and basic rules and golf etiquette while playing.
Class 1 will cover putting and how to read a green.
Class 2 will cover chipping and the use of different clubs when your ball is near the green.
Class 3 will cover pitching - how to get the ball in the air using a pitching wedge.
Class 4 will cover hitting the ball in the fairway (and in the rough).
Class 5 will cover hitting off the tee.Students must have and must bring to class the following clubs: putter, pitching wedge, nine iron, five iron and driver (for the last class only).
A lightweight carry bag is also helpful.
Cliff Miller is the owner of several Sperryville-based businesses including the Schoolhouse Nine Golf Course. He is an avid golfer and student of the game. Cliff has a BA from Dartmouth College in mathematics and an MBA from the Darden School at UVA.
Doug Schiffman has been playing golf for over fifty years and still hasn't gotten a hole-in-one . . . . . but there is still time.
Will run