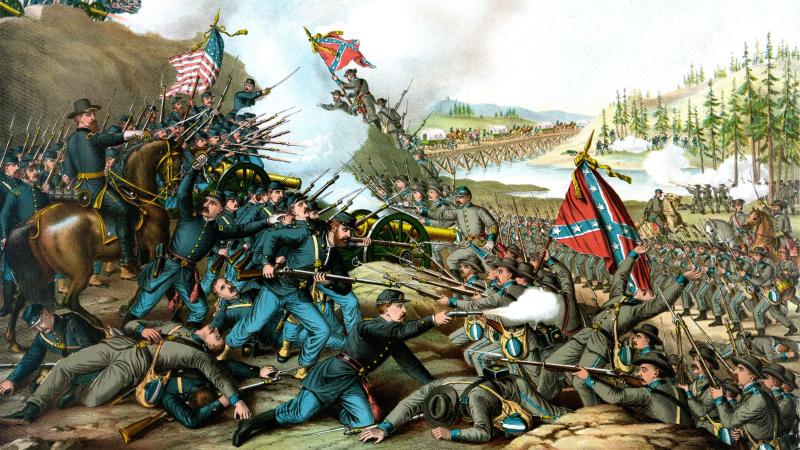 Rappahannock County and the Civil War
with John Tole
$2499
This class covers Rappahannock County and it residents before, during, and after the Civil War Where possible, the local history is discussed in the context of national events. Among the topics covered:
* The many economic, social, and political factors from early colonization through the 1800s that eventually led to the Civil War
* Slavery and other aspects of the County economy prior to the war
* The County's role in secession
*The experiences of the over 1100 county men who served in the Southern Armies and the several dozen who fought for the North.
* The occupation of the County by the Union Army of Virginia in the summer of 1862 including detailed discussion of the many varied personalities that formed this short-lived army
* The Confederate advance and retreat to the Battle of Gettysburg much of which passed through Rappahannock County
* Local African-Americans and Mosby Rangers
* Effect of Reconstruction on the County
At appropriate points, musical samples illustrating abolition, politics, patriotism, homesickness, post-war, and other sentiments will be presented.
Note: To better accommodate student schedules, two sections of this class are being offered. One class will meet on Wednesday evenings, October 18, 25, November 1, 8, and 15. The second section will meet on Saturday mornings, October 21, 28, November 4, 11, and 18. Field trips to some local sites may be arranged, depending on interest.
Dr. John Tole is an engineer, historian, musician, and tree farmer who has resided in Rappahannock County for 34 years. He is a native of Washington, D.C. with Civil War roots in both New York and the Shenandoah Valley of Virginia: one great-great-grandfather was a Union naval officer; another was a member of the Stonewall Brigade in Lee's Army of Northern Virginia. He taught and conducted research in engineering at M.I.T. (where he received his doctorate) and elsewhere and has spent many years in technical endeavors.
John is president of the Rappahannock Historical Society (where his wife, Judy, is the Executive Director). He has co-authored several books on local history, lectured on various Civil War topics, and is the program manager for the County's Civil War Trails project that erected 33 local roadside markers about Rappahannock's role in the War. He is also the managing partner of the musical duo Evergreen Shade whose repertoire includes American period music from colonial days to the present including a large repertoire of Civil War era tunes.
Oct
18th
,
2017
Wed
for
5 weeks
from
5:30 - 7:30 pm
Course will run
RappU/Sperryville Trading
11669 Lee Highway
Sperryville, VA 22740 Get directions